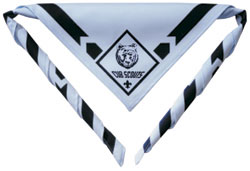 This is the Bear page.
Announcements for the Bears...
Leaders please send me (Webmaster) your latest announcements to post for each den.
Here is a picture from our recent Pack Meeting Awards Ceremony click on the pic to see a full size.
---
Bear. The Bear rank is for boys who have completed second grade (or are age 9). There are 24 Bear achievements in four categories. The Cub Scout must complete 12 of these to earn the Bear badge. These requirements are somewhat more difficult and challenging than those for Wolf rank.