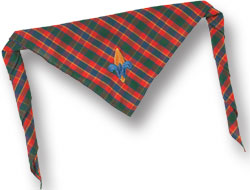 This is the Webelos page.
Announcements and news for the for the Webelos...
Webelos will be visiting Lockheed on February 18, 2006 to earn their engineer pin. Webelos 2 will be crossing over to Boy Scouts on February 25, 2006 at our Blue & Gold Banquet.
Leaders please send me (Webmaster) your latest announcements to post for each den.
Here are some pictures from our recent Pack Meeting Awards Ceremony click on each pic to see a full size.
---
Webelos. This program is for boys who have completed third grade (or are age 10). A boy may begin working on the Webelos badge as soon as he joins a Webelos den. This is the first step in his transition from the Webelos den to the Boy Scout troop. As he completes the requirements found in the Webelos Handbook, he will work on activity badges, attend meetings led by adults, and become familiar with the Boy Scout requirements—all leading to the Arrow of Light Award.